Non Woven Bags,
: 3 Listings
1
Sponsor
YELLOW PAGES
Ensure accurate
Category:Non Woven Bags,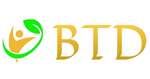 Group 7, Quarter 3, Trang Dai Ward, Bien Hoa Hometown, Dong Nai, Vietnam
+84 0988 826 623
*Business style: Manufacturer
Bao Tin Dat specializes in designing & supplying all kinds of non-woven bags for the domestic and international markets.
✦ Products: Cross bags, non-woven bags for containing clothes, candy, food, cosmetics, etc.
✦ Advantages: Rich sample, color & size, durable, eco-friendly. + Detail...
2
YELLOW PAGES
Ensure accurate
Category:Non Woven Bags,
Long Thanh Industrial Park, Tam An Ward, Long Thanh Dist., Dong Nai, Vietnam
+84 61 3514037
3
Ensure accurate
Category:Non Woven Bags,
G.17 Quarter 5A, Tan Bien Ward, Bien Hoa City, Dong Nai, Vietnam
+84 61 3886969
Hotline: +84 903 118 530
*Business style: Manufacturer
ADD BY YELLOWPAGES
ADD BY YELLOWPAGES
ADD BY YELLOWPAGES
ADD BY YELLOWPAGES
ADD BY YELLOWPAGES
ADD BY YELLOWPAGES
ADD BY YELLOWPAGES