Categories
Spices Herbs (Ginger, Turmeric, Cinnamon, Anise,.) - Manufacturers And Exporters (3)
Province/ City
Category Tag
Spices Herbs (Ginger, Turmeric, Cinnamon, Anise,.) - Manufacturers And Exporters
: 3 Listings
1
By YELLOW PAGES
Ensure accurate
Category:Spices Herbs (Ginger, Turmeric, Cinnamon, Anise,.) - Manufacturers And Exporters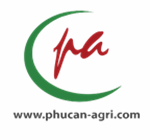 No. 26, Street 6C, Quarter 3, Phuoc Binh Ward, District 9, Ho Chi Minh City, Vietnam
+84 28 62826059
*Business style: Manufacturer, Trading company
*Export market: India, Dubai, Singapore, Oman, etc.
For more than 30 years, we are proud to be the bridge that provides a full range of clean and safe agricultural products for domestic consumers and exporters:
☑ Fresh chilli, dried chilli, frozen chili, chili powder, etc.
☑ Ginger, turmeric, onion, garlic, curry seeds, lemon, etc. + Detail...
2
By YELLOW PAGES
Ensure accurate
Category:Spices Herbs (Ginger, Turmeric, Cinnamon, Anise,.) - Manufacturers And Exporters

Room 803, Building A, Golden Land, 285 Nguyen Trai Street, Thanh Xuan District, Hanoi City, Vietnam
+84 320 62941158
*Business style: Supplier, Trading company
3
By YELLOW PAGES
Ensure accurate
Category:Spices Herbs (Ginger, Turmeric, Cinnamon, Anise,.) - Manufacturers And Exporters
No. 90/2, Road 6, Binh Hung Hoa A Ward, Binh Tan District, Ho Chi Minh City, Vietnam
+84 28 39722689
*Business style: Manufacturer, Trading company
ADD BY YELLOWPAGES
ADD BY YELLOWPAGES
ADD BY YELLOWPAGES
ADD BY YELLOWPAGES
ADD BY YELLOWPAGES